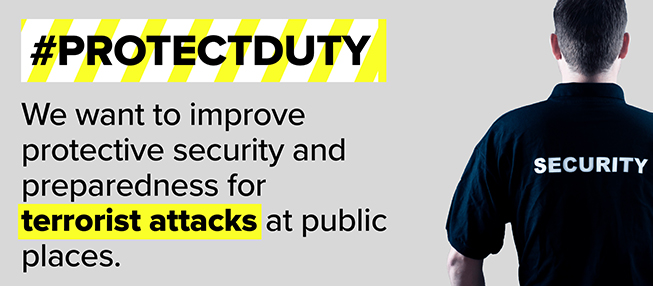 The long discussed Protect Duty, otherwise known as Martyn's Law, was one of the 38 proposed bills in the Queen's Speech on 10 May.
The bill aims to introduce new security requirements for certain public locations and venues, with the goal of protecting people from terrorist attacks.
The bill also touches upon an inspection and enforcement regime, aiming to 'educate, advise and ensure compliance with the Duty.'
A driving factor behind the proposal is the fact that counter terrorism security efforts often fall in the pecking order when compared to other, legally required, activities, states the draft bill. Plus, during the consultation for the bill, seven in 10 respondents agreed that 'those responsible for publicly accessible locations should take appropriate and proportionate measures to protect the public from attacks.'
In this article we provide some practical information on what organisations may need to consider when drafting a plan to meet the requirements of the new Protect Duty.
Background
After a terrorist suicide bomb attack in the lobby of an arena in Manchester in 2017, several inquiries highlighted a range of security-related failings. As a result of both official findings and public pressure, heroically led by the mother of one of the 22 victims, Figen Murray OBE, a public consultation and pending draft legislation will put some responsibilities for terrorism security onto organisations who own and operate publicly assessable locations (PALs).
Read More

›